Ella Yakubova
Registered Pharmacist (RPh)
Her international experience has provided her with a unique approach to pharmaceuticals and medicine. Mrs. Yakubova can offer insight into homeopathic and holistic medicine for patients looking for options outside traditional treatments and medications. She has been a practicing pharmacist for 30+ years.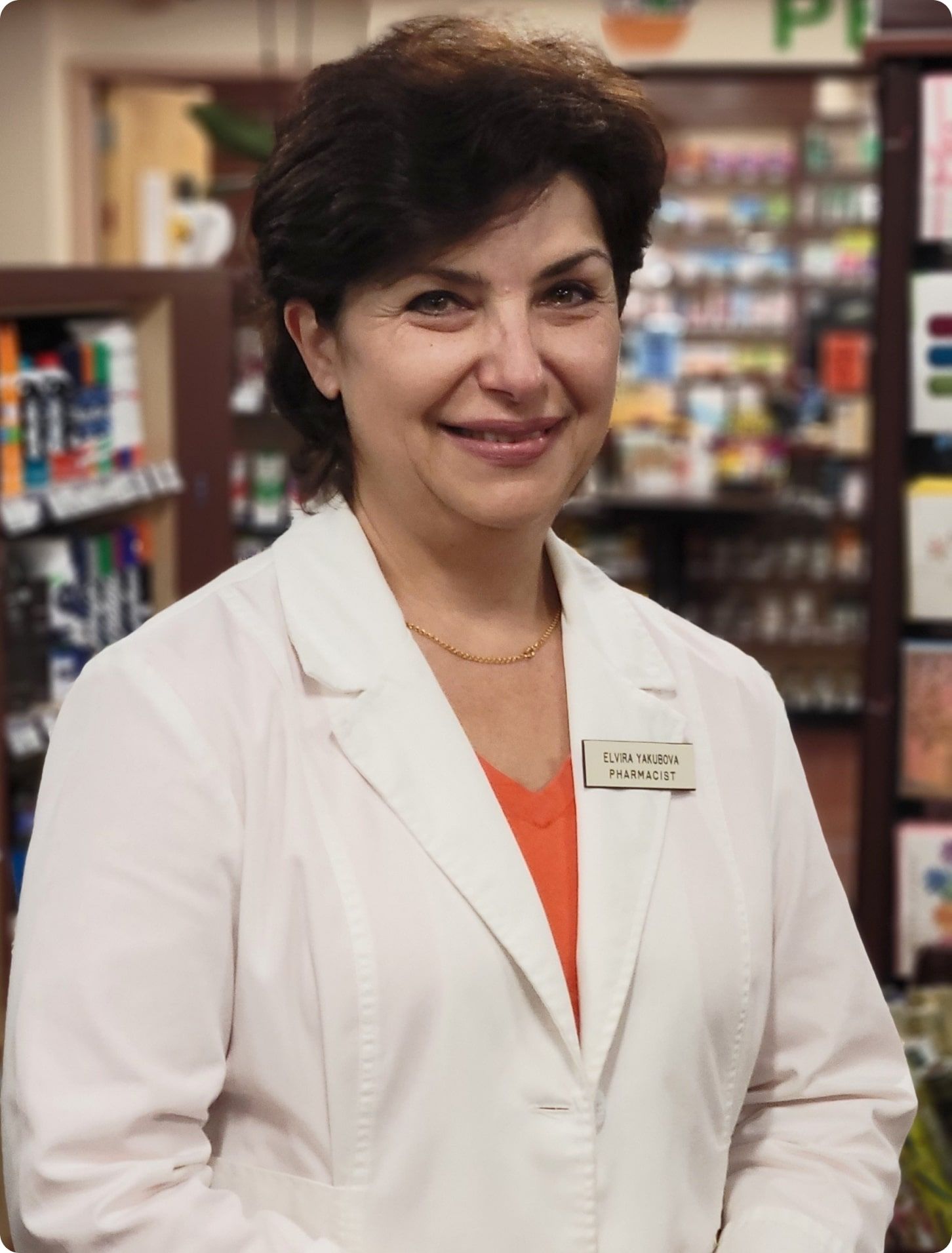 Consult with one of our pharmacists
Our specially trained pharmacy team is dedicated to help bridge the gap between patients, providers and service organizations. Stop in or call us today.
Contact Us Now